Hello! Community agricultural policy Division, tea is the international division.
On Saturday, December 10, we participated in the Shizuoka Prefecture Food Exploration Tour meeting, which introduces ingredients from Shizuoka Prefecture to the food purchasing staff of Asuka II, co-sponsored by Shizuoka Prefecture, Shizuoka City, and the Shimizu Port Passenger Ship Attraction Committee, in conjunction with the call at Shimizu Port of the cruise ship "Asuka II".
Looking for material of this food theme is fittingly "green tea ice cream"!
It came round 3 + YUI fishing port of the city chosen from green tea ice cream treatment was investigated in advance.
From Shizuoka tea house-tea co., Ltd., Motoyama tea co., Ltd., took part.
It was a sunny, such as clear on the day.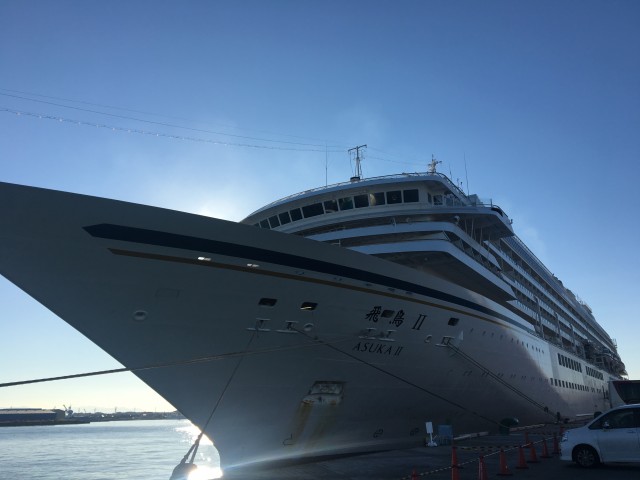 Minato taxis were introduced in October this year, it's "Shizuoka tea city" wrapping taxis are rushed and excitement to the field.
The first store is-tea. -Tea, green tea ice cream is, points Jersey milk at all Shizuoka city.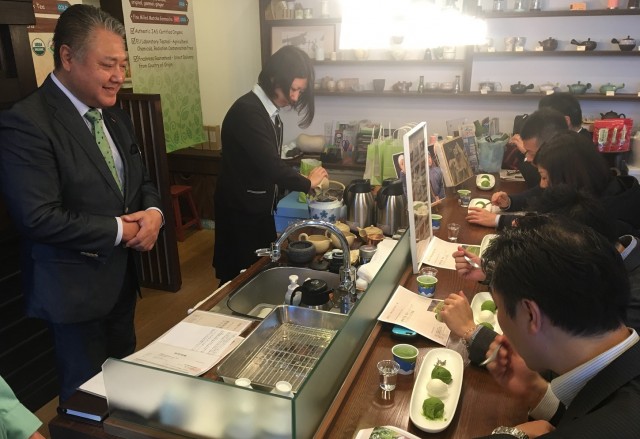 Second branch never was slightly. A slightly in a concentration of 7 stages and the world most dark green tea gelato point is her.
Motoyama tea's is the third store. Motoyama powdered green tea known as Tokugawa Ieyasu also enjoy that is the point.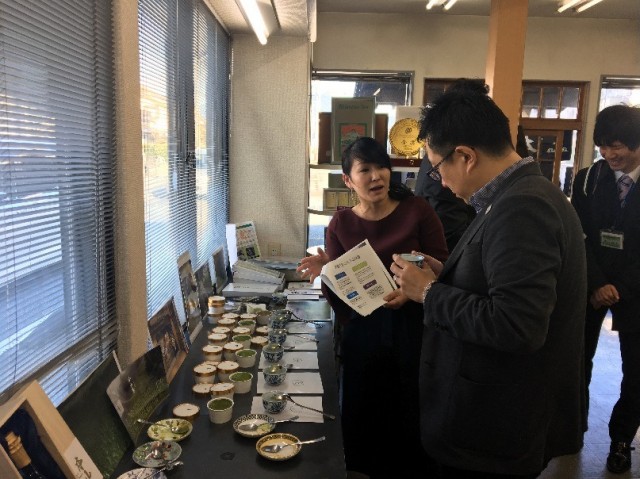 YUI YUI fishing Fisheries Cooperative Association, offers a taste of the Tempura shrimp, boiled shrimp.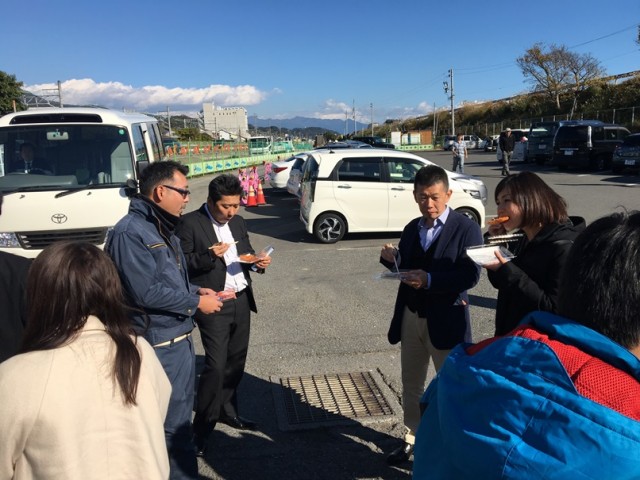 Shizuoka green tea ice cream is eaten in the Asuka II., may be coming!
Introduce the ingredients of the Shizuoka city from which you want to work hard, so I think.