Introducing the third one conducted this year for Milan motion Berlin pro business activities conducted by the Shizuoka city, aiming at "Shizuoka tea" in overseas market expansion initiatives.
The last 12 months in promotions conducted by the Germany Embassy of Japan is.
This reception is in Germany Government Congress people between officials and local diplomatic corps about 600 participants, was able in the biggest reception sponsored by Japan Embassy of Germany, sounded from the Embassy to exhibit.
It seems Japan tea of Japan rice, "sake" and the city only at the food of Japan exhibitor PR, PR is higher.
Shizuoka tea hot tea and water out in the venue Shizuoka of tea and tea by tea with baked goods, thanks to great success ended.
Furthermore, we introduce the reception in Berlin "Shizuoka tea" tea suppliers retail, at a later date in Japan Ambassador to Germany led to purchase "Shizuoka tea" and other reception guests many after-hours.
The biggest will go in Shizuoka city, continue towards the overseas market expansion, a variety of approaches, but in the future lead to the promotion of production of "Shizuoka tea" is.
That is "tea is longing for everyone in the world community" the measures we take.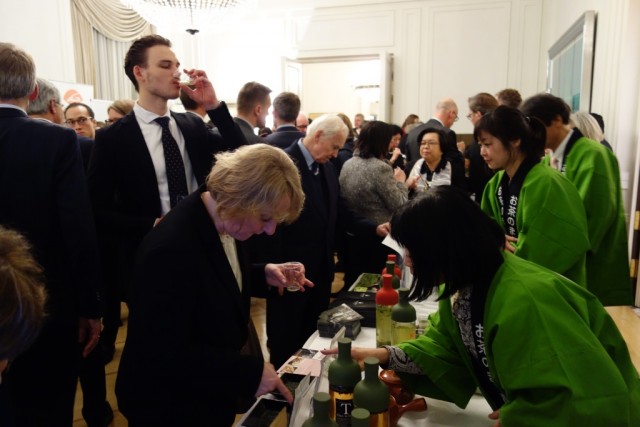 We have PR "Shizuoka tea" Germany political and business circles to about 600 people.

Shizuoka city is targeting European wealthy to direct PR.
Tea was popular more than expected.