On Saturday, February 10, the T-1 Grand Prix in Shizuoka City was held for third- and sixth graders in the city.
Venue: Shizuoka Tea Market (Kitabancho, Sakai-ku, Shizuoka)
Organizer: Shizuoka City T-1 Grand Prix Executive Committee
T-1 Grand Prix is participants "kinds of tea tea ○ × quiz","on", make 3 kinds of"way of tea" at the Japan tea "tea MPIN" event.
After a heated battle between the 53 participants, the top five finalists played in the final.
Ayaka Suzuki, 6th grade student at Tokiba Tachibana Elementary School, won the final!
In addition, the top five people, including Mr. Suzuki, were honored as winners.
# 1 t-1 Dr. Suzuki ayaka (tokoha Tachibana elementary 6 years)
Second t-1 Prof. Okada, Kohei (AOI small 6 year)
# 3 t-1 Associate Professor Gojo of Hui people's (Teranishi rice small 6 year)
# 4 t-1 Professor unno Hiroshi Ayumi (Abe mouth small 4 years)
# 5 t-1 Prof. Miyawaki Takuya hiiragi's (Nagata Higashi Elementary 6 years)
Congratulations everyone!!
Hope including "Shizuoka tea" from now on, Japan tea more familiar with me.
★ tea range (1) (○ × quiz script)
Focus testing among many officials and parents keep an eye on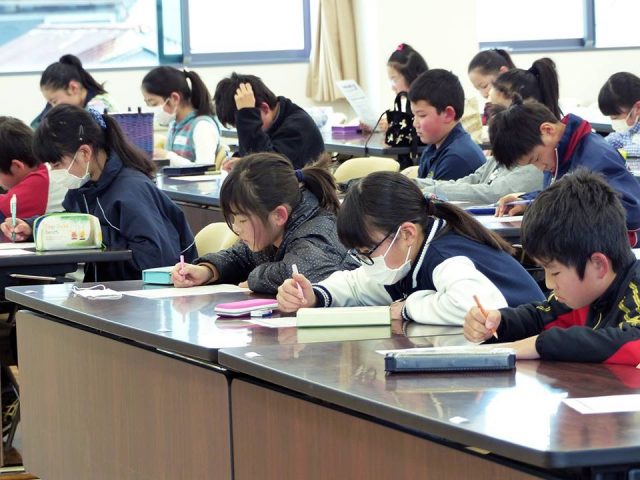 ★ tea range (2) (type of tea soon)
From among the ten kinds of tea leaves arranged on the desk, we choose the eight types of tea that were asked, using the appearance and aroma as clues.
Guys, look and smell check no Spurs.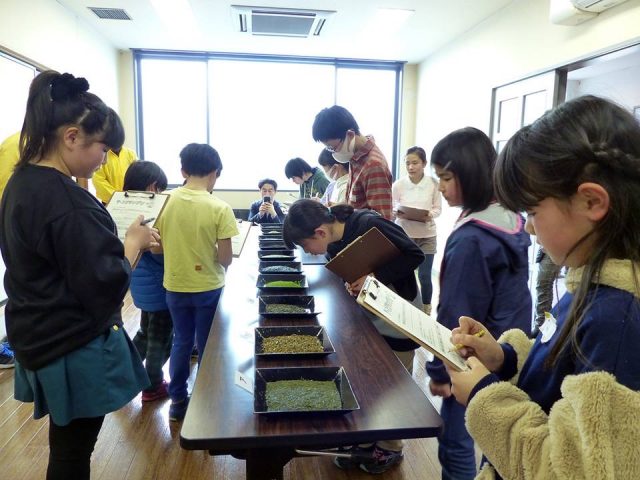 ★ tea range (3) (who put the practice of tea)
The judges will judge how to make tea. There is a sense of tension.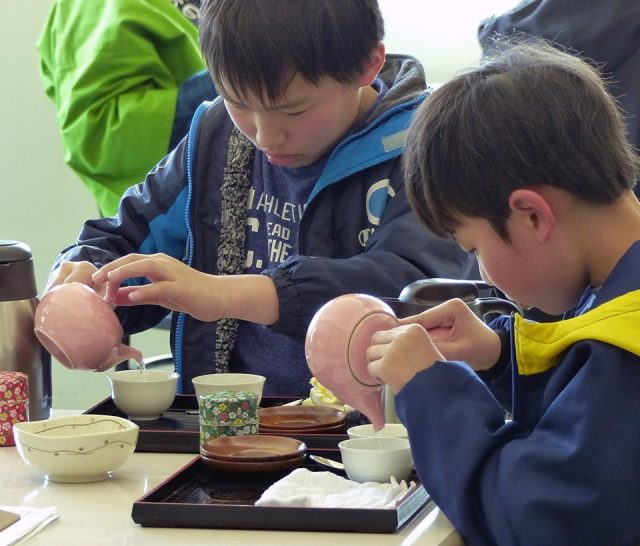 ★ finals
Tea range (1) (2) (3) to the fight against the Brown Ranger's top five finals match!
We will show the practical skills of how to make tea in front of the judges.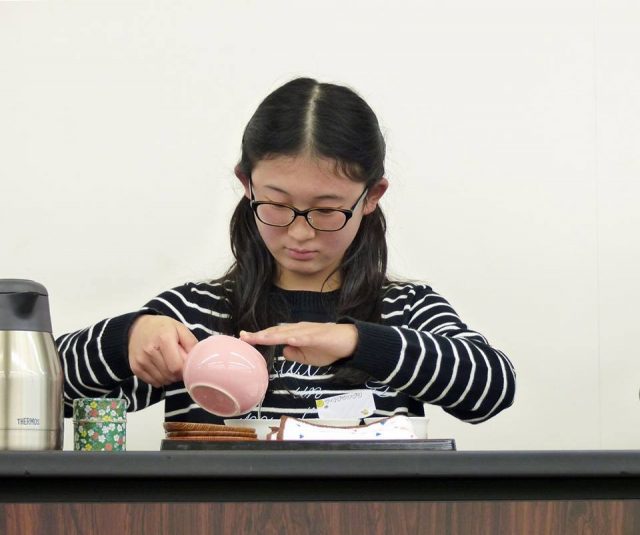 ★ (extra) tea range (4) (measurement of tea)
Tea bagging challenge at just 300 g!
Unfortunately, the perfect prize did not come out, but the near pin prize (error 10g) came out five people!