2/15(土)に、市内の小学3~6年生を対象とした「T-1グランプリin静岡市」が開催されました。
会場:静岡茶市場
主催:静岡市T-1グランプリ大会実行委員会
T-1 Grand Prix is participants "kinds of tea tea ○ × quiz","on", make 3 kinds of"way of tea" at the Japan tea "tea MPIN" event.
参加者70人の白熱した闘いの後、上位5人による決勝戦が行われました。
決勝戦を見事に制したのは、駒形小学校の小林由依さん‼
おめでとうございます!!
Hope including "Shizuoka tea" from now on, Japan tea more familiar with me.
★ tea range (1) (○ × quiz script)
保護者の皆さんや多くの関係者が見守る中でテストに集中しています。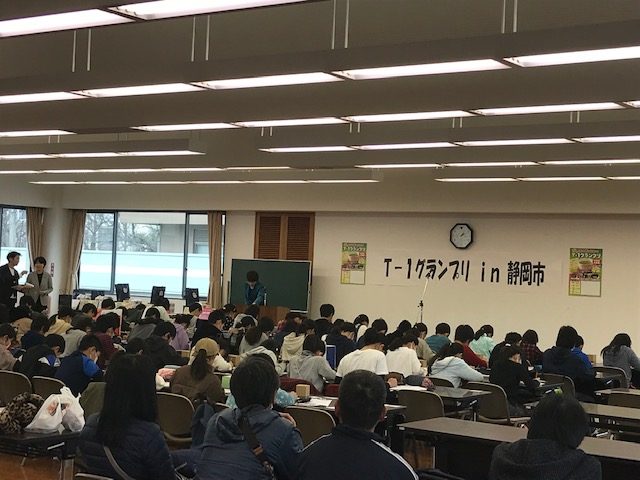 ★ tea range (2) (type of tea soon)
Answer the eight questions the tea leaves of 10 were lined up on the desk, judging by the look and smell of tea types.
皆さん、見た目や香りのチェックに余念がありません。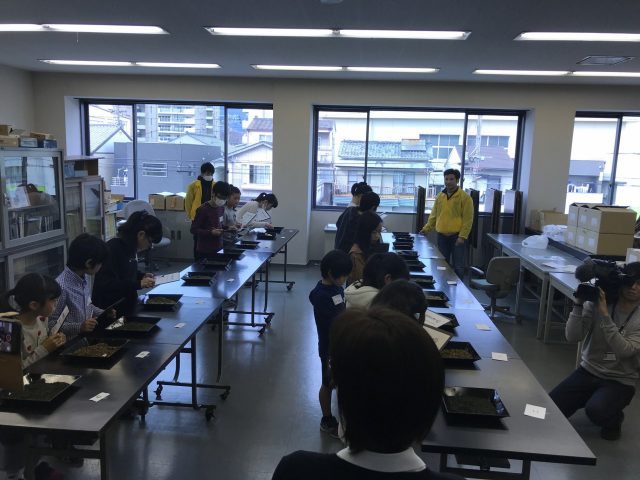 ★ tea range (3) (who put the practice of tea)
How to make tea the review jury. Tension fills the air.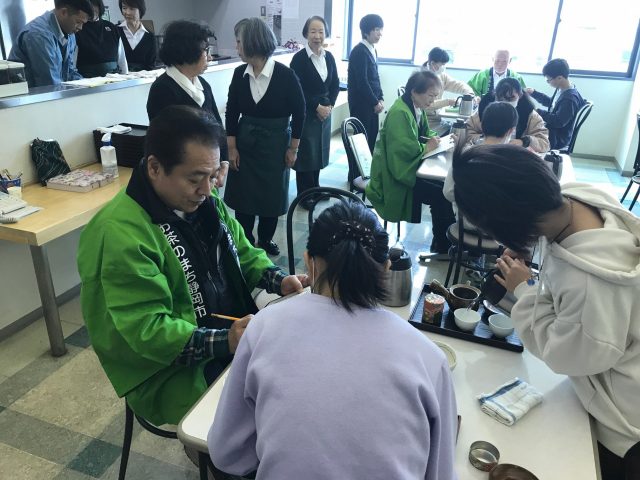 ★ finals
茶レンジ①②③を闘い、上位5人が決勝戦進出!!
Judges off the tea-how to make practical ago.
Top Winners
(1) Yui Kobayashi (Komagata Small)
2 Inanaga Shunki (NishitoYoda Small)
(3) Atsushi Goto (Osato Nishiko)
(4) Takuma Tanaka (Osato Nishiko)
5Mihide Sakai (Banmachi Elementary School)