On Friday, May 6, children from Higashi Toyota Children's Garden and Kuno Children's Garden (older children) picked tea at Mt. Arido (Nihondaira).
Taught me 1 core leaves, from local volunteers in the better way to pick tea the two and went picked each one carefully while recalling "Futaba 1-core" in your tea experience.
After a lot of tea leaves in tea clear sections, dancing, was thanks to the local people.
It is an annual event of the season of the fresh green in the current fiscal year followed by 24 years.
I also like this experience is unique "Shizuoka tea city".
[Description of tea picking]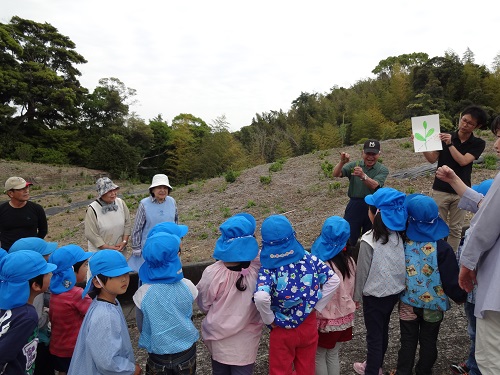 * Description of the local residents have heard seriously.
[Tea picking]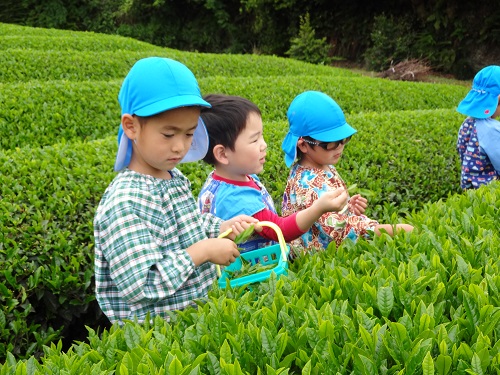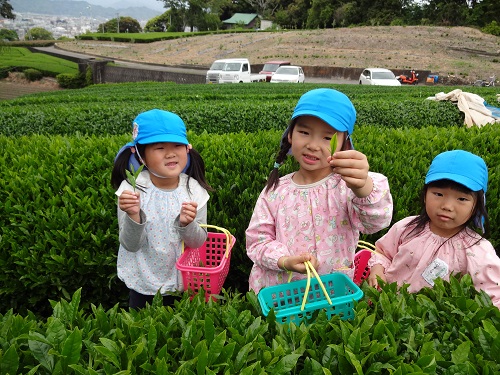 * In "Futaba 1-core" picked well.
[Brown clear verse]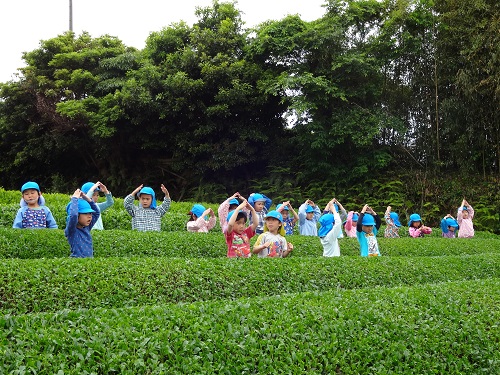 * Danced energetically in a loud voice.