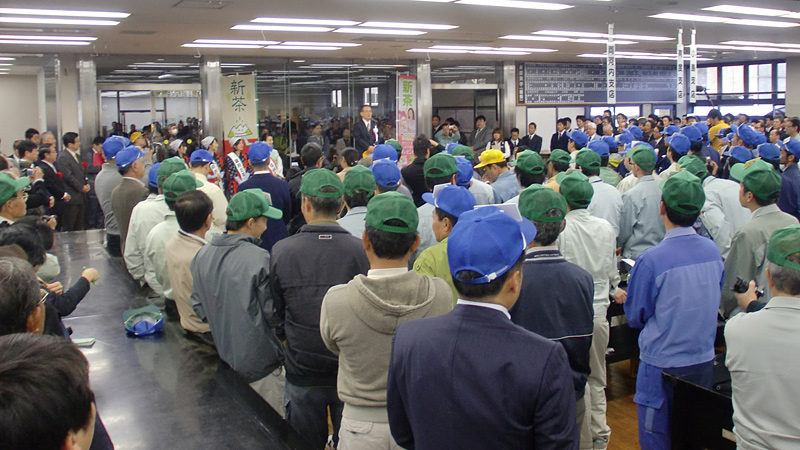 Kitaban Town, Anzai, around Shizuoka tea market such as tea town, including the tea wholesaler and mediation commerce, various industries related to tea, there are a number of tea industry related facilities.
For this reason, Shizuoka City, and integrated a variety of information about tea collection tea from all over, it plays a role to deliver to the whole country by the addition of value-added. In addition, materials such as tea boxes and tea bag in the city, tea processing machinery, there are many related industries involved in tea, such as warehouses and transportation industry. Town of such tea, triggered the development of related industries is, is there deeply related to the fact that tea has been exported from Shimizu.
Work of tea quotient (tea wholesaler)
Shizuoka tea gather from across the country. Heating to suit their characteristics of dried tea all over stocked the drink tastes, if pair (gougumi) and the tea is a tea wholesaler's work.
Discriminate
Fire pan
If set (Gogumi)