8月27日(土)に平成28年度「静岡市お茶の学校」第4回講座を実施しました!
The 4th is "tea brewing practice.
The instructor Japan tea instructor Shizuoka Branch of Japan tea Inn Lac strike had served in tha morning world forest.
Also the 0/2012-operation of the course received help you Japan tea instructor student 0/2015 School of Shizuoka city, tea or tea Advisor Japan qualified students 5.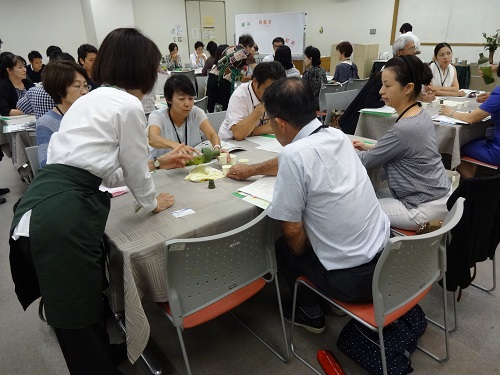 Is the main "General brewing steaming green tea (hot tea)" was how cold tea as well as description of sipping tea or green tea, hot tea, perfect for the season now, as well as members of society, all sorts of lectures at a time into a large group of people how to be because it was.
"Ordinary Sencha" of decoction 1-3 immediately practice in groups of three, taught me how to extract first
[Common Sencha (1 roasting eye) put:
(1) Cup 6-let cool to about 70 ° C, put the hot water until about 7 pm.
(2) tea into the tea leaves for the number of minutes. (1 teaspoon (2 g) is one minute)
(3) does the hot water into pot, 45 seconds to 1 minute to extract.
(4) "pour mawashi", pour the tea into a Cup. (The last put 1 drop. )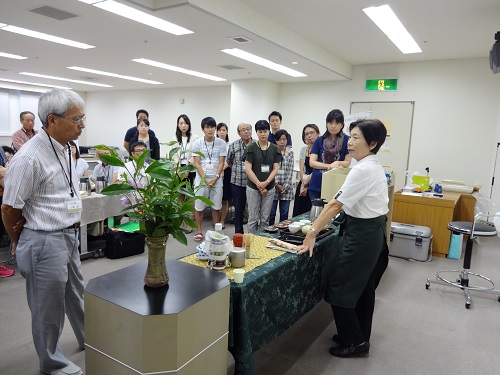 1 roasting while hot water temperature, time to change, put the tea is tasted different than roasting 3.
During the students ' "tea I usually drink 2 taste of decoctions. I'm so sweet on my hot water temperature. "And also surprised to realize the difference.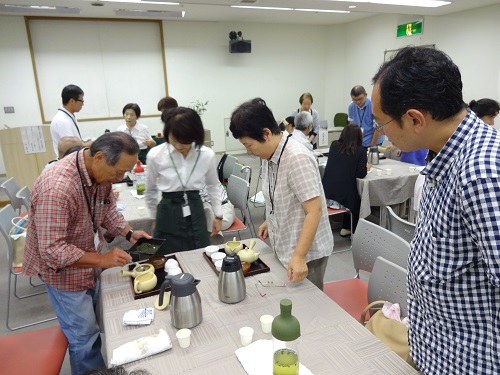 This course was politely putting tea, relaxed atmosphere.
1 drink the tea we drink decoction eyes, someone who put heart most was lump.!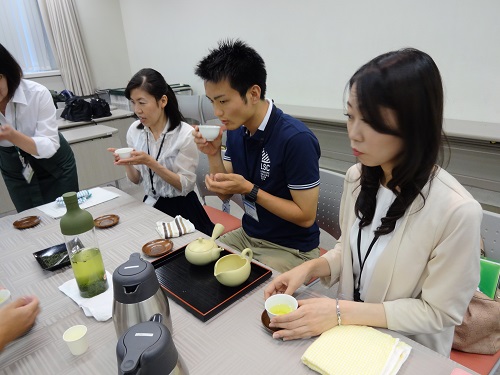 I learned this was "basically normal steaming green tea brewing" is. Go find how to produce their favorite flavor"will put a tea from it in, please know ★