In this year, Shizuoka tea of Shizuoka city in overseas market expansion, has developed various projects.
From climates tea in Japan, while overseas, growing demand for green tea in the public and private sectors together uncover new marketing channels are working.
So we divided into three times this year worked on business, in order to introduce you.
The first seminar took place in October, Berlin, Germany, and Italy Milan tea;
With the cooperation of the local tea company "Shizuoka tea" to treat the held seminars to suppliers tea retail owners and restaurant owners.
Milan is last year's Milan World Expo was conducted as the Japan tea distribution center by Berlin.
Became a lecturer's tea merchant's in our city took part in the competition. The abundance of human resources possessing high technology is handed tea experience, tea merchant and "tasting" of tea blends technology with pairs (gougumi), such as, producing high-quality, and determining the tea also PROMOTED.
Tea merchant's professional skills, participants showed high interest.
You could get steady achievements, including winning the tea of Shizuoka to the local tea companies new orders as a result.
Next time I see Milan and Berlin Pro motion business [(2) Berlin Milan reception] "is! To enjoy!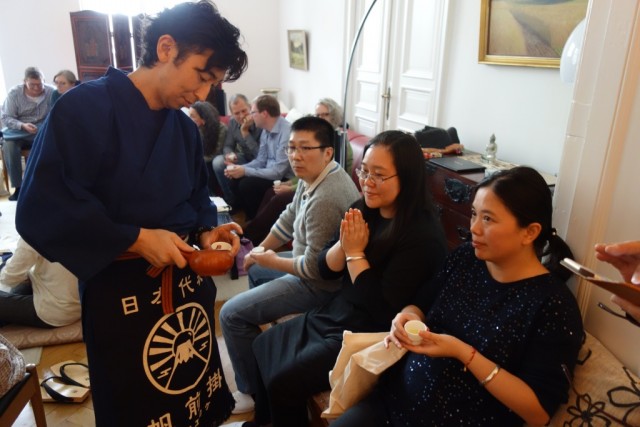 Milan seminar
"Wine tasting" with a tea merchant, and handed tea and "focus group" experience.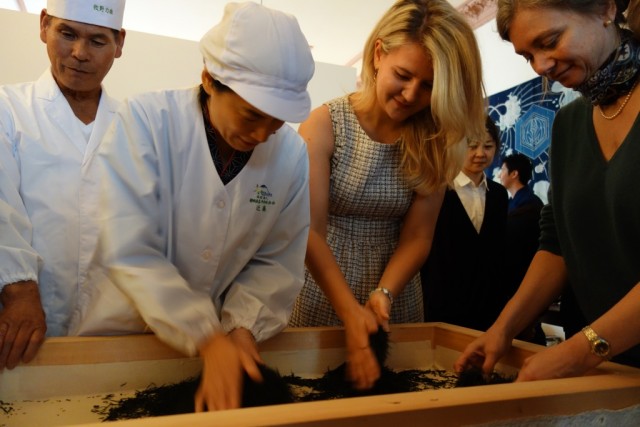 Berlin Seminar
Tea hands-massage demonstration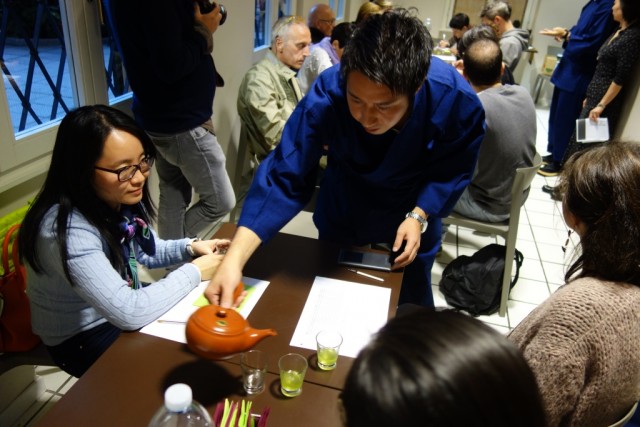 Milan seminar
Play in a hard question.