The show about Milan Berlin Pro motion project conducted by the Shizuoka city, aiming at "Shizuoka tea" in overseas market expansion initiatives, this year conducted the second approach.
In October, Vice Mayor Minobe held a top-selling reception in Milan, Italy, to acquire new sales channels and customers for "Tea in Shizuoka City."
Japan country Consulate-General in Milan as well as in the reception and invite the local tea culture officials, journalists, personnel, tea of Shizuoka tea by tea companies, tea with food to them.
And is the acceptance announcement of Shizuoka city tea Ambassador inauguration highlights is also a former Italy soccer President, former Shimizu s-pulse player Daniele Massaro's!
Massaro said as a PR Ambassador for tea in Europe, where you will find active on various occasions, and enjoy tea from Japan!
Milan capital city in Europe. Future expansion is expected.
Next time I see Milan and Berlin Pro motion business [(3) in Emperor birthday celebration reception hosted by the Embassy of Japan Germany] "is! To enjoy!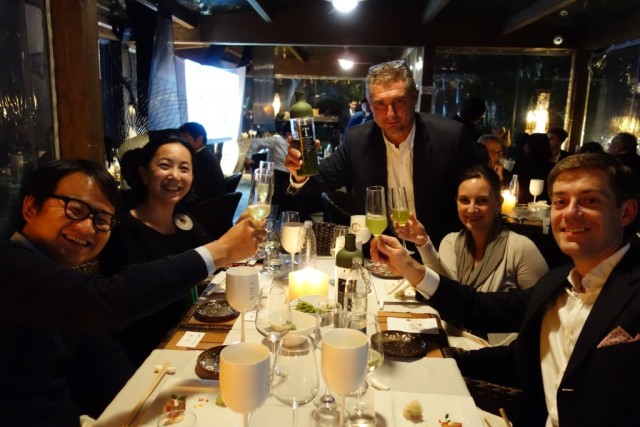 In the cuisine of "Shizuoka tea" and hospitality!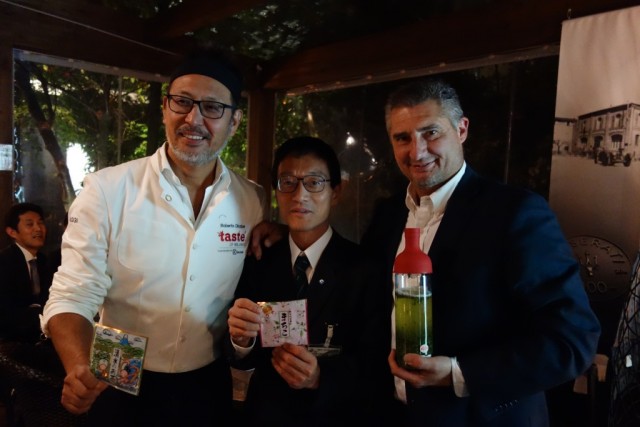 Vice Mayor of top sales! Mr. Massaro was readily consented to the Shizuoka city tea Ambassador appointed!