The other day, the 36th Shofu Motoyama Tea Pot Road Procession and Tea Filling Ceremony was held at the event space in the underground plaza at the north exit of JR Shizuoka Station on Saturday, May 26.
Morning journalists more cameras poised, dignified shoot baskets, tea pots are now given a history of Ieyasu, presence of the afternoon stop many venues were crowded with people.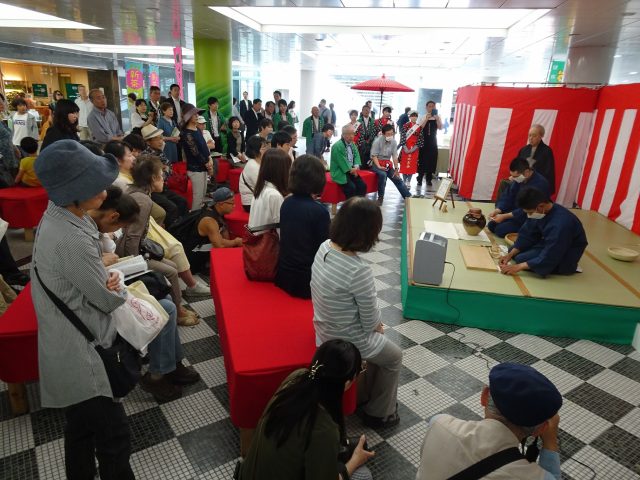 Under the supervision of Senchado Shizuyama-ryu Yokoyama sensei, a new tea master who conveys tradition to the present day, with a serious look on his face, carefully and carefully filling the tea pot with care, created a solemn atmosphere for more than a year, and the audience drank and watched.
After the ceremony, the present tea of "New tea cold tea" and "Hot tea of aged tea" of Motoyama tea was also very popular.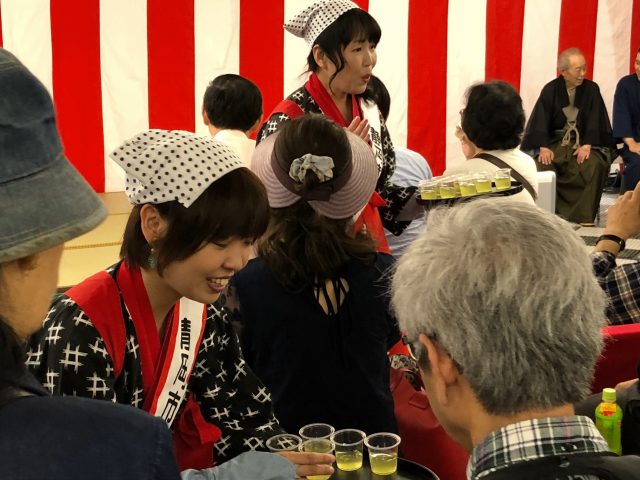 "Mellow and delicious! "
"A different taste and feel at home! "
"It's my first time to drink aged tea!" It's such a taste! Many voices of satisfaction were heard.
After the refreshing new tea, it is a mellow aged tea.
It is "Ocha no Machi Shizuoka City" with "mountain tea" that can be tasted like this.
[October 28 (Sunday) 36th Shofu Motoyama tea pot road procession, the ceremony of the mouth cutting] is the climax of the most! Please look forward to it.