City of Shizuoka agricultural policy Division, tea is the international division.
[School of Shizuoka city, tea way practical Department of times!]
The 2nd lecture of "Shizuoka City Tea School" was held at Aisel 21 on Saturday, July 7th!
The contents are by Dr. Daichi Aono of Shizuoka City Branch of the Japan Tea Instructors Association.
It is "practice of how to make tea".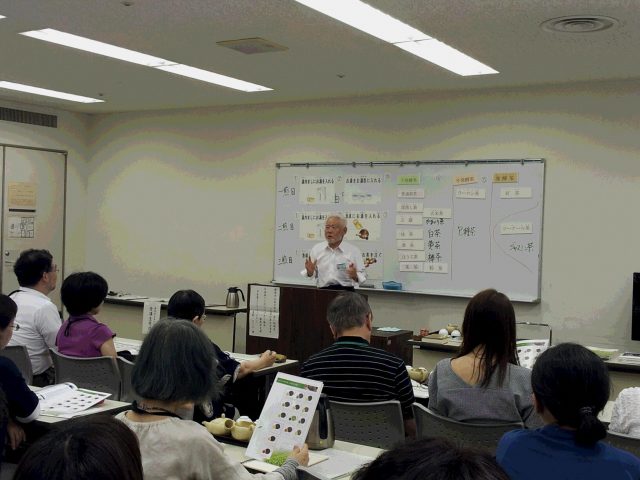 My teacher asked me, "What kind of tea do you know?" In response to a simple quiz, quite maniac tea comes out one after another from the students, the level soars from the beginning ...!
After that, after the teacher's explanation of how to brew, we finally put it into practice.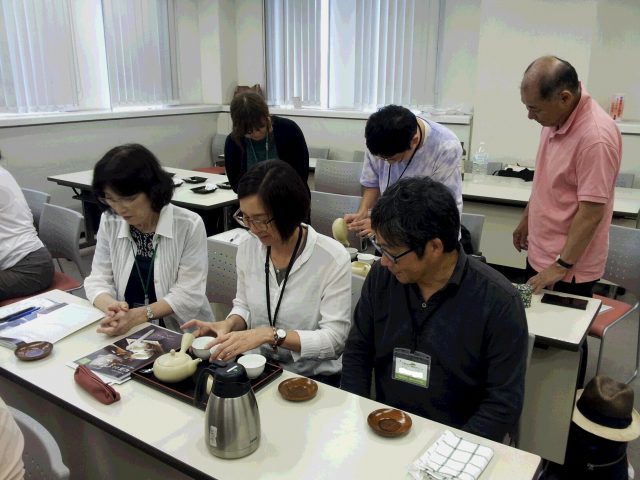 We practiced the first and third brews in pairs and experienced the changes in aroma and taste.
In the coming season of the summer season, water-out cold tea was also shown.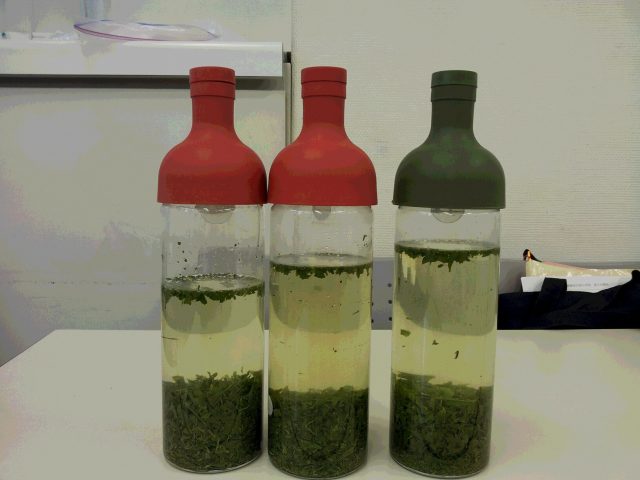 In the discussion after the training, the students asked, "What would you like to match with tea, such as sweets?" "How are you enjoying your tea?" In response to such questions, everyone exchanged opinions, it became a very fulfilling course!
Next time, we will welcome Dr. Junyuki Nakamura, Director of the Center for Tea Studies, Shizuoka Prefectural University.
Stay tuned!