10/28 (Sun) "The 36th Shofu Motoyama Ochanogiri-do Procession and Mouth Cutting Ceremony" was held.
Dressed in period costumes, the party put the tea pot in a basket and left Shizuoka Tea Market to go to Shunfu Castle Park.
The roadside was crowded with many spectators, and the tea pot with a profound feeling in the basket was cheered.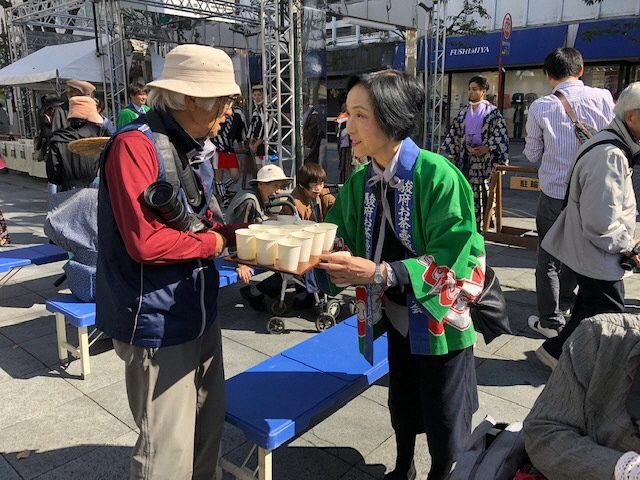 In Aoba Green Space, the Japan Tea Instructors Association presented aged Motoyama tea, and many people gathered to see the procession and tea pots were able to taste it.
The people who drank it said, "It has a deep taste. "It was the first time I drank aged tea. Such a voice was heard.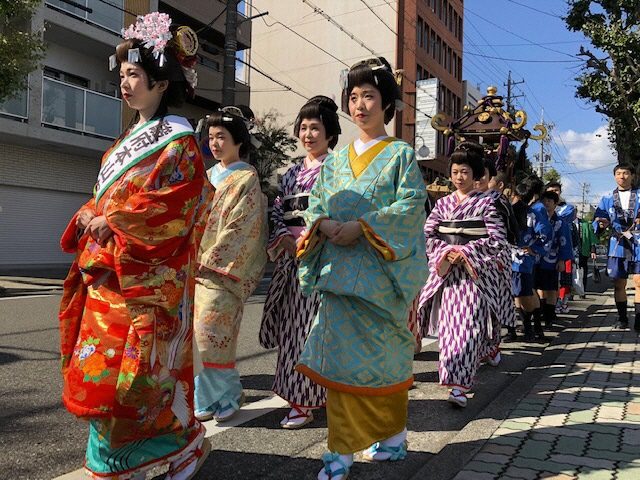 In addition, there were many people who took pictures of the tea princess who colored the procession, and the high level of interest in the event was shown.
At Kunoyama Toshogu Shrine, Senchado Shizuyama-ryu Yokoyama-sensei performed a cut-off ceremony. On that day, it was sunny, so the main shrine where the ceremony was held was filled with many tourists.
The ceremony was held carefully at once, and a series of works that took out aged tea leaves from the tea pot brought a pleasant silence and a solemn atmosphere to the venue.