On November 3rd (Sat) and 4th (Sun), the Tea Festival in Autumn Leaves in Autumn Leaves was held.
On the day of the event, while there were concerns about rain, many customers lined up before the opening of the store and were looking forward to the tea ceremony.
Some of our customers said, "I'm looking forward to it every year. There were a lot of repeaters, and it seemed to be looking forward to the tea of the tea farmer who was looking for it.
Also, after enjoying one seat, I would like to hear more stories from various tea farmers! There were also people who experienced two or three seats, and they seemed to enjoy talking about tea farmers who were not usually able to hear it.
In the tent outside, we had a hands-on experience and a hand-made experience of grinding motoyama matcha.
The matcha grinding experience was very popular with children for the first time to grind matcha by themselves.
There were many children who turned the stone mill with a serious expression over and over again, and the hall was crowded.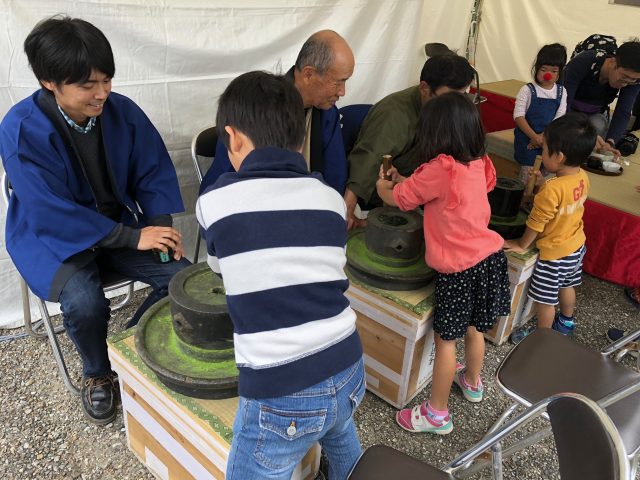 After grinding it hard, I had my own ground matcha.
Everyone, "Delicious~ ! It was impressive to see him drinking up to the last drop.
The hand-rubbing experience was like, "Was there? Oh, my God! It's done. Are you going to rub me more? I enjoyed experiencing it while receiving the help of members of the Shizuoka City Te-maca tea preservation society.
Visiting the year many people thank you!
We are looking forward to seeing you again with delicious tea next year♪