In Shizuoka City, there are many tea farmers who provide original products, from tea cultivation to sales.
In addition, there are many tea factories that products local tea leaves and provide products that represent the production area.
Tea farmers and tea factory people are each "tea masters".
Web page that aggregates the information of such craftsmen"Tea Masters"was released today.
"Tea Masters" is here⇒https://www.ochanomachi-shizuokashi.jp/artisans/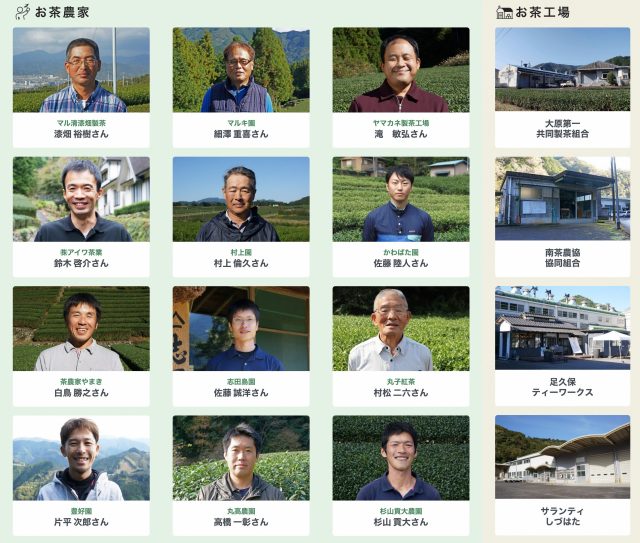 On this page,
Interview videos in which tea farmers and tea factories talked about production areas and their own commitment to tea,
We introduce each recommended product and how to purchase the product.
This time, 25 tea farmers in the city and 10 tea factories were opened to the public.
For this year's new tea season, which is coming soon,
From this page, please try to find your favorite craftsman and favorite cup.