On Friday, May 28, the 39th Sunpu Honyama Tea Pot Dochu Procession "Tea Filling Ceremony" was held.
The "Tea Filling Ceremony" is the first ceremony in a series of events that follows the tradition that Prince Ieyasu packed new tea in a tea pot, aged it in the tea house of Ikawa, and transported it to Sunpu in late autumn to enjoy the flavorful flavor and aroma.
In previous years, a ceremony was held at the JR Shizuoka Station North Exit Underground Square Event Space to present new tea, but due to the spread of the new coronavirus infection, as in the previous year, it was held only by related parties, and tea was packed by Mr. Seihiro Sato and Mr. Takumi Fujita of the Shizuoka Honzan Tea Research Association.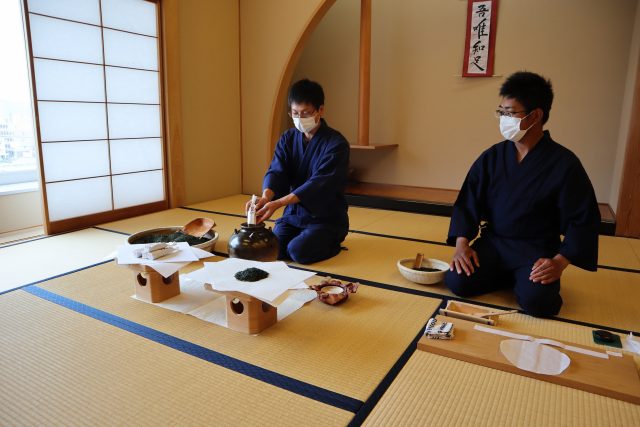 The tea packed this time will be aged at Ikawa's tea brewery until the "Ceremony of Mouth Cutting" scheduled to be held on Sunday, October 17.
By storing it in a cool and low humidity area of Ikawa, it is matured with a high aroma.
I can't wait for it.