On Wednesday, November 17, the 39th Sunpu Honzan Tea PotDo Middle Procession and Mouth-Cutting Ceremony were held!
"Ceremony of the mouth cutting" is the end of a series of ceremonies following the fact that "Ieyasu packed new tea in a teapot, aged it at a tea house in Ikawa, and carried it to Sunpu in late autumn to enjoy the flavor and aroma".
Tea pots filled with new tea were stored at the Tea Ceremony held on Friday, May 28, from the "Ochazo" in Ikawa Dainichi Pass in the morning of November 17 (Wednesday), the anniversary of The Moon of Prince Ieyasu.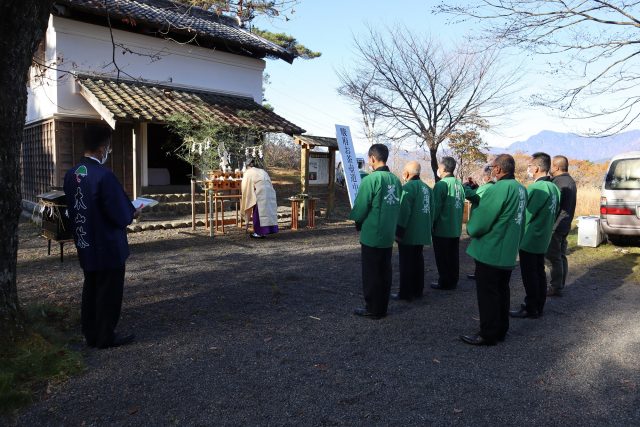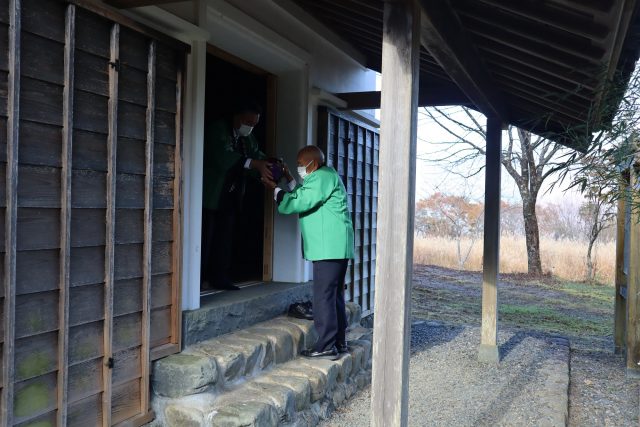 On the same day, the teapots that were transported to Kunoyama Toshogu Shrine were cut off by Mr. Toshido Umino, the head of the Sencha Ceremony Shizukaze School, and were safely dedicated.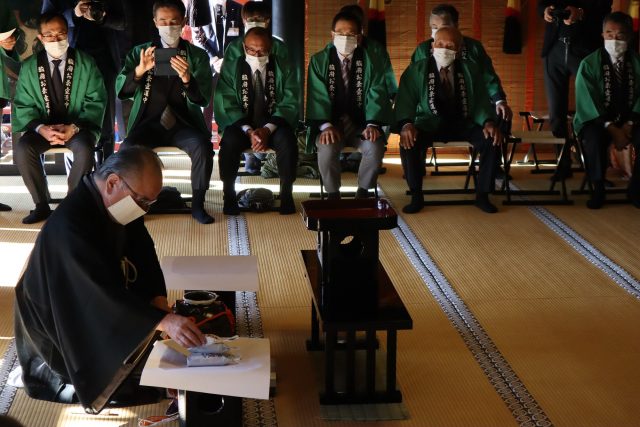 This ceremony is usually held in mid-October, but due to the spread of the new coronavirus infection, the holding time was postponed and the scale was reduced. In addition, the sunpu honzan tea potdo middle procession scheduled to be held on the same day and the tea presentation at Kunoyama Toshogu Shrine were canceled as well last year.
This year marks the 40th anniversary of this ceremony, and we hope that all parties concerned will be able to hold the event as usual.