Recently, the Consulate General of Milan in Italy held a reception to celebrate the Emperor's birthday, and Shizuoka City provided three types of tea (mountain breath, hojicha, and gyokuro (cold tea)) and demonstrated hand-rubbed tea.
Even among the people of Milan, who are interested in Japan culture and Japan food, many people seemed to have never experienced cold tea, and they were surprised and enjoyed the deliciousness of tea in Shizuoka City, saying, "I didn't know tea was so sweet!"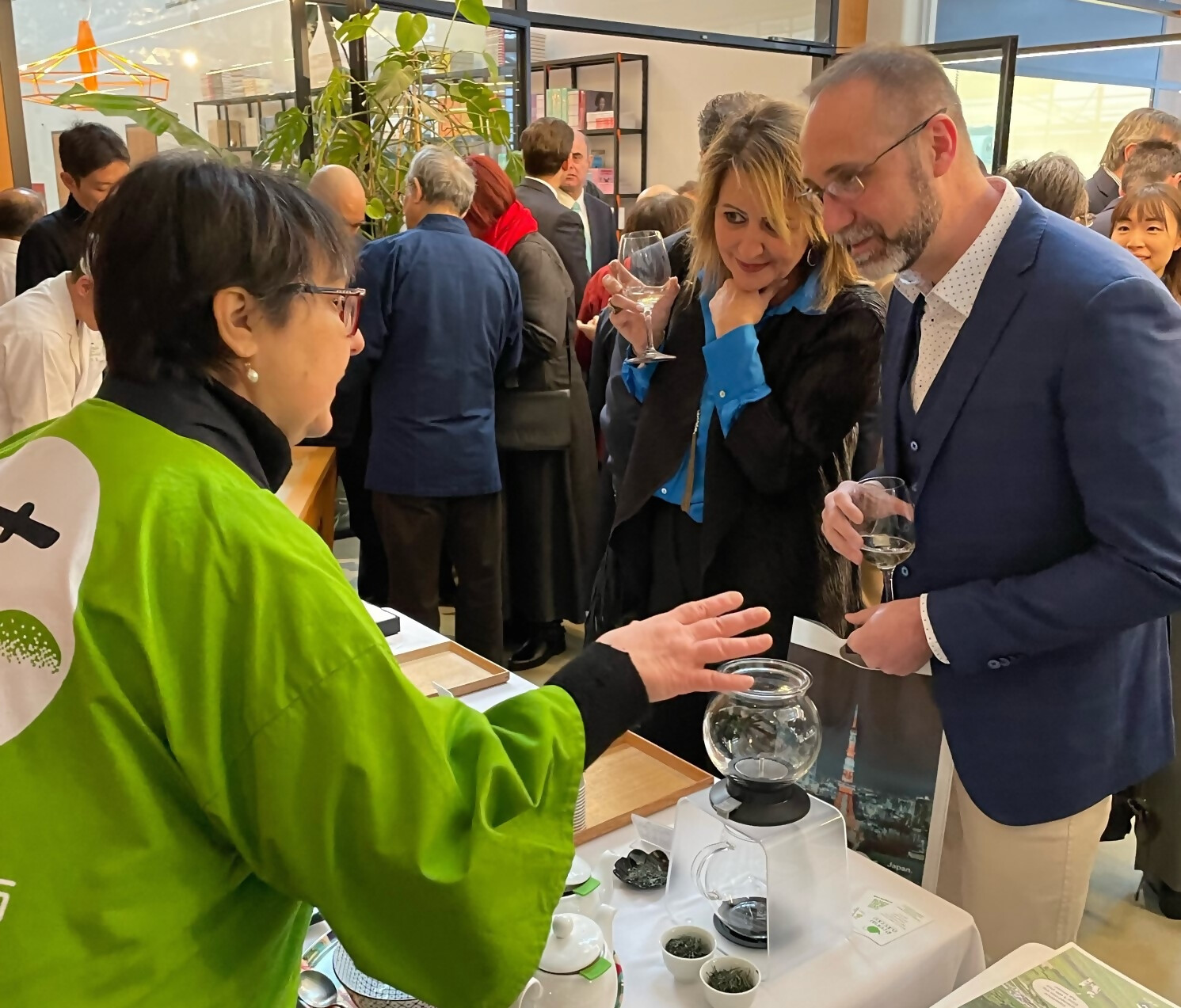 In addition, many people were also interested in seeing the pattern of hand rubbing of tea, and they watched with interest how the tea leaves gradually thinned. Some people said, "Hand-rubbed tea is a wonderful Japan technology that we are proud of, and we should pass it on to many people."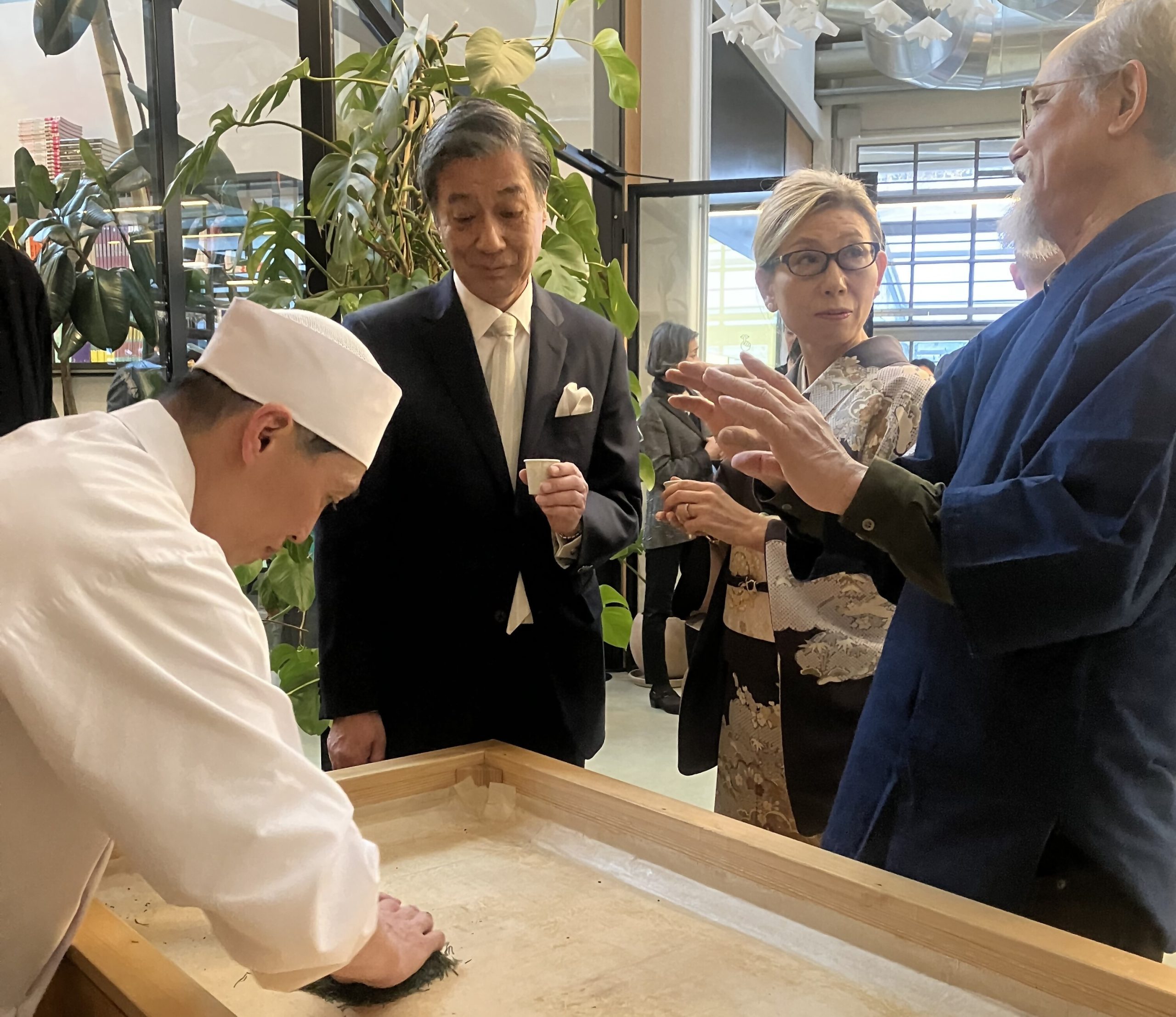 The Tea Town Promotion Section will continue to convey the "deliciousness of tea in Shizuoka City" to the world!