静岡市では、子どもの頃からお茶に親しみ、楽しむ機会の提供や講座の開催などを通じ、100年後の将来像「世界中の誰もがあこがれるお茶のまち」を目指すべく、Connecting to the Future "Shizuoka City, Tea City" ProjectWe are working on.
本プロジェクトにご賛同いただき、地方創生応援税制(企業版ふるさと納税)により1,000,000円を寄附いただきましたクミアイ化学工業株式会社様に対し、令和5年3月8日(水)に感謝状贈呈式を行いました。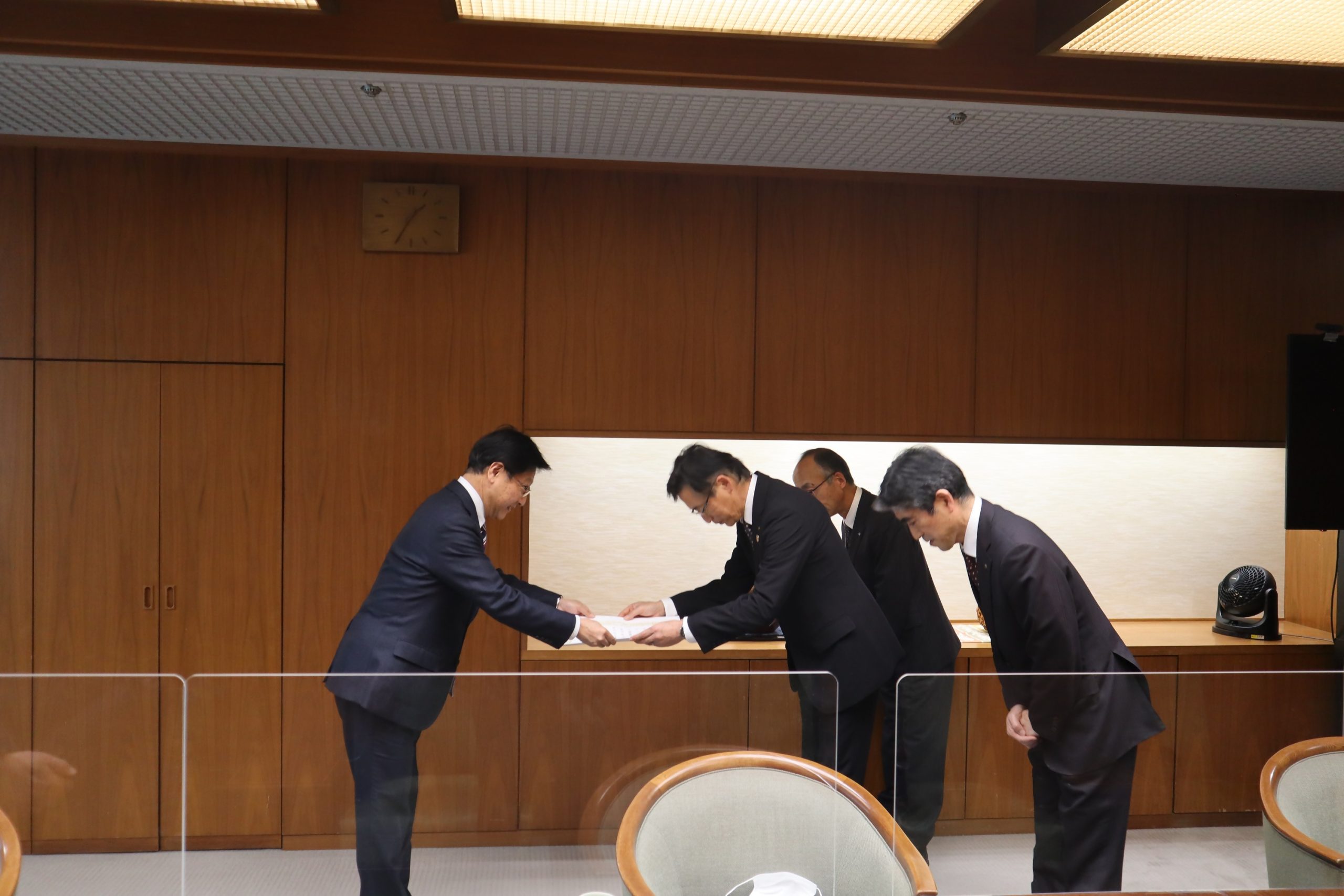 また、感謝状贈呈後は、「お茶のまち静岡市」プロジェクトのあり方などについて、意見交換を行いました。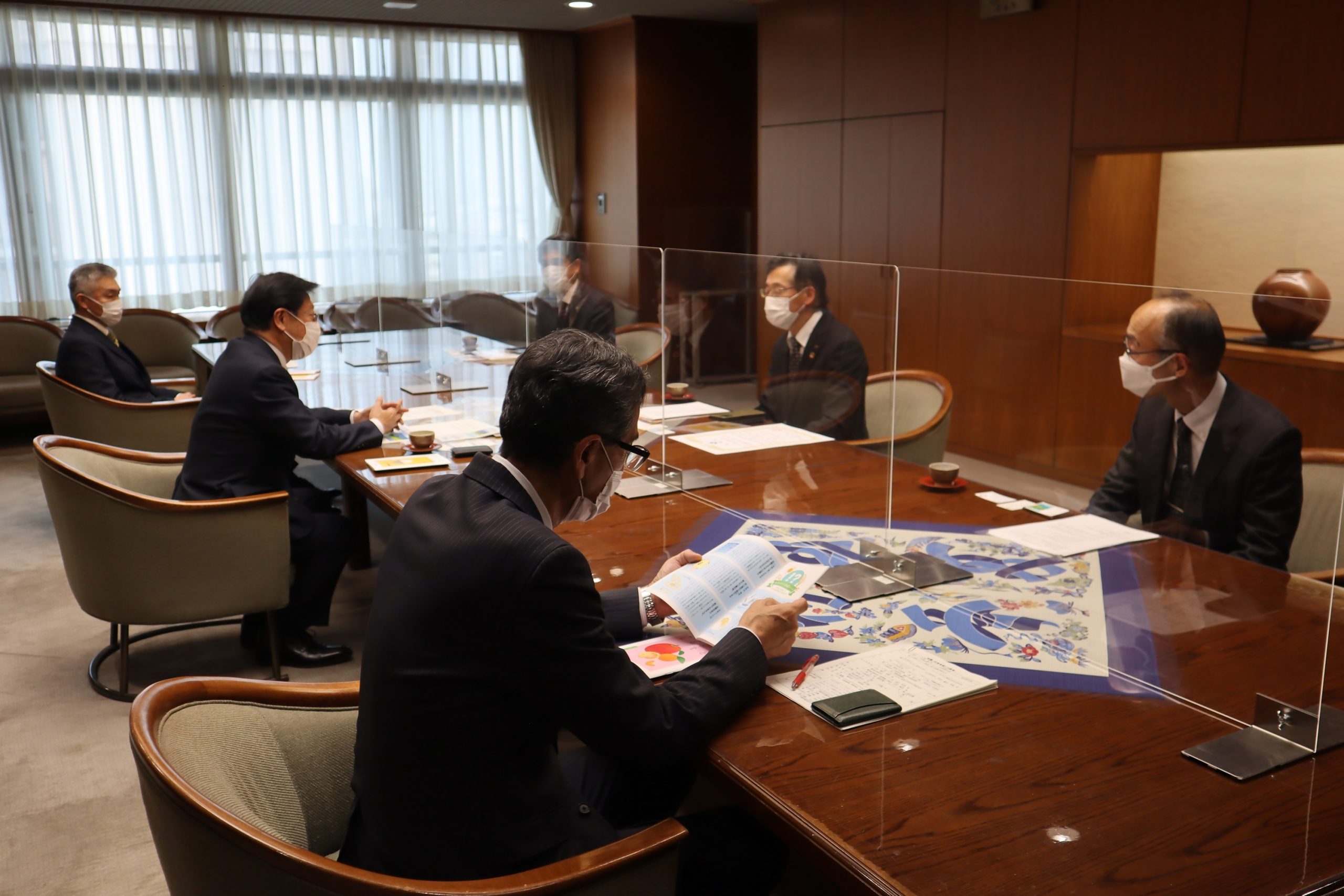 The donation will be used for tea culture promotion project expenses (a project to pass on the culture and history of tea in Shizuoka City to the children and younger generations who will bear the future).
Please check the corporate version of hometown tax payment from the following.
URL:Corporate version of hometown tax payment(New Window View)