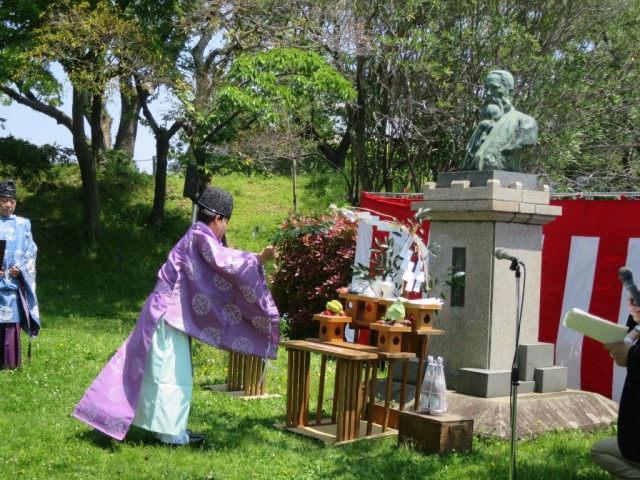 On Sunday, May 1, a commemorative ceremony was held in front of the bust of Hikosaburo Sugiyama, Plaza de La Maronnier, Shofu Castle Park, Shizuoka City.
This ceremony is Sugiyama sabrou Weng honor society (Showa 36-year established) is tea varieties achievements contributed to the tea industry of Weng's "yabukita' selection to praise recognizes how to endure, to honor the feat and made significant contributions to the development of the tea industry.
Prospered so far spans 9 City 235 people who received the award.
"Bush has been" the contribution throughout the tea plantation area, 7% in the Prefecture to about 9 percent spread, and played on Japanese tea industry are immense.
Memory this old man feat and brought tremendous benefits to the tea industry to "yabukita' is held in grateful and pray for the tea industry development in the future.
At the ceremony, Sugiyama sabrou Shakespeare Memorial and awarding of tea were held.
[Heisei 28 Sugiyama sabrou Award winner] (By random)
-Tea breeding and promotion pioneers
Mochizuki Kazuo SAMA (Fuji city, Mito Island)
-Tea promotion award
Akiyama Yong as (Imaizumi, Fuji)
Kota city like Yamashita (地頭方 makinohara-Shi)
Yamashita Jo SAMA (Shimada Ichikawa root town mountain)