"Discovery! Experience! Tea city "theme, information of"Shizuoka tea"and"Shizuoka tea city"and the charm collection!
There are events where you can enjoy your participants, family, please!
Tea Festival Flyer sit here!!
8th Shizuoka City Tea Festival Flyer (PDF)
[Content]
(1) large tea city
(1) "Shizuoka City Tea" Sales Booth (12 booths)
Sell boasts tea, tea production and tea merchant city
(2) "Tea x Sweets" sales booth (5 booths)
Confectioner's shops in the city, selling suites fit the tea using a tea or
(3) see tea x food "sales booth 5
Sold goes to tea or used tea restaurants
(4) "Tea-related products" sales booth (2 booths)
Selling tea products, tea sets
(2) introduction of "Shizuoka tea city" and experience
(1) experience booth(2 booths)
Tea-hand rubbing experience, matcha experience
(2) city Shizuoka of tea, tea delicious put booth(Booth)
(And limited time, conducted compete tea Department) introduced good brewing tea and the basics of "Shizuoka tea city"
(3) booth for introducing tea manufacturing process(2 booths)
Demonstration of rough tea manufacturing process, etc.
(4) PR booth (3 booths)
"Onomachi Shizuoka City Taxi Tour" and other activities
(3) Shizumae Collaboration Booth
Collaboration booth with the 4th Shizumae Oksiz Festival held the day before
(4) Poster contest works exhibited
Conducted this year tea diary just business as "Shizuoka city tea day poster contest winners show at the venue.
(5)Stage events
10:00- Shizuoka City "Tea Day" Poster Contest Award Ceremony
11:00~ Suruga Honzan Tea Festival Committee Ochatsubo Procession Introduction
11:30~ Juggler John Street Performance
12:15~ Orange Wave Girls Dance Show
12:45~ Kobe Brothers Live Performance
13:45~Hikoichi Dumpling Street Performance
14:45-Little Step Factory Dance Show
[Year view]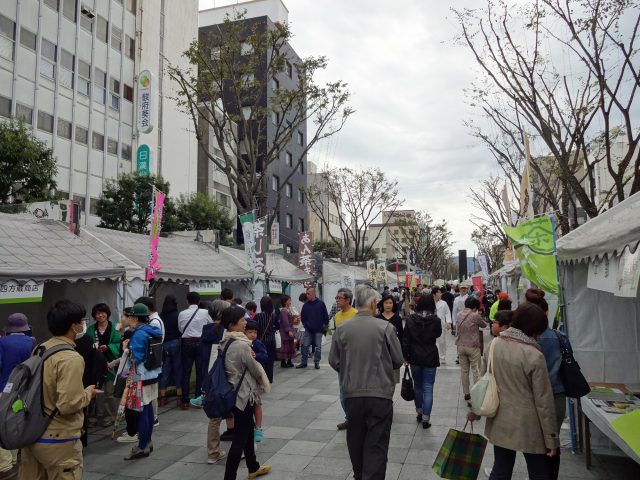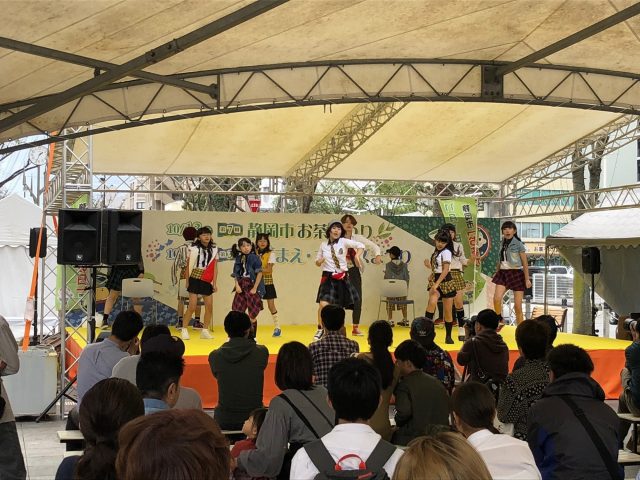 On Saturday, October 26, the day before"The 4th Shizumae Oksiz Festival"Well organized!
◇Date and Time: Reiwa October 26 (Sat) 10:00-16:00
◇Venue: Aoba Symbol Road (Aoi-ku, Gofuku-cho, 2-chome Jiuchi, etc.)